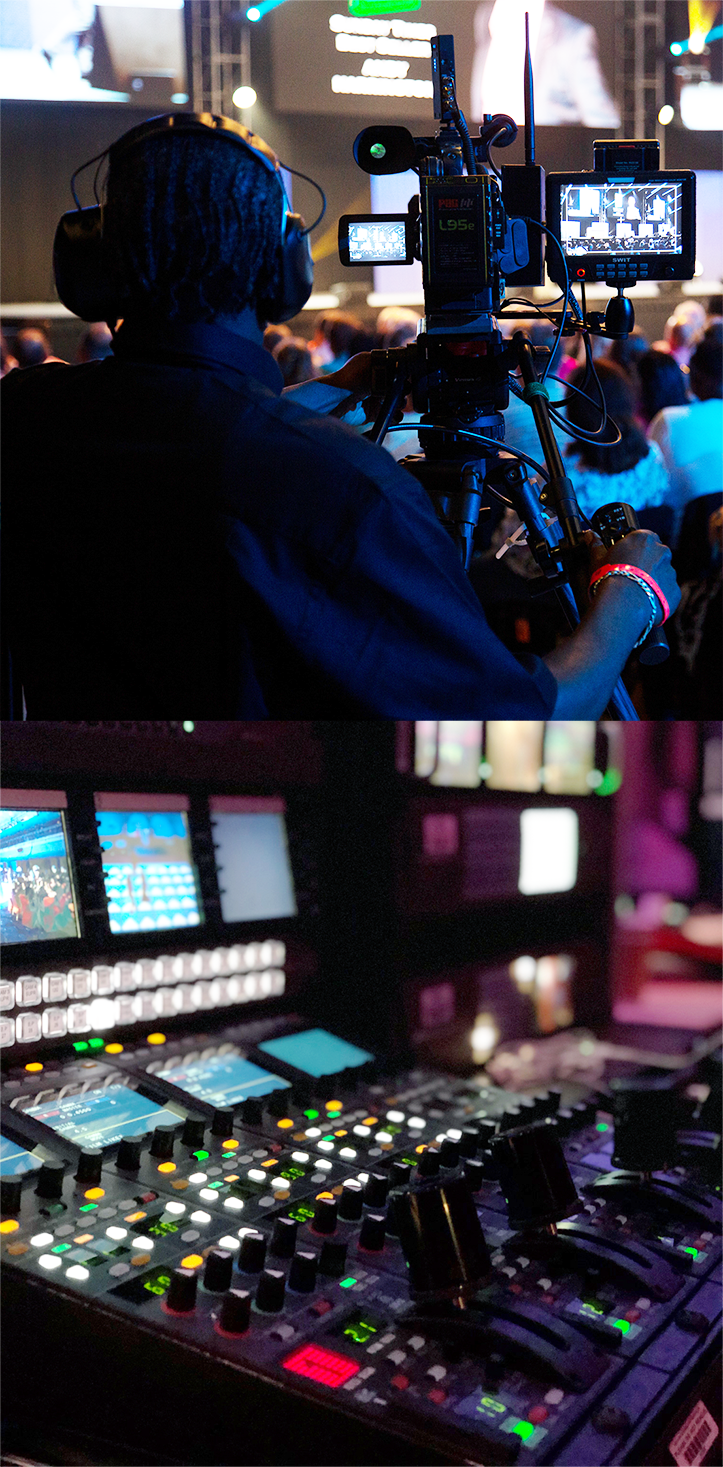 We offer both the Outside Broadcast van and the Portable Production Unit for this type of work, the choice being left to the client and the requirements of the event.
On site computer editing is a regular feature these days at conferences and allows for a master to be created immediately following the speaker finishing their talk. Within one hour Masters are then available for purchase by delegates.

If space or budget is a constraint then the PPU is the solution to the problem.