Our portable production unit (PPU) is ideal if you want a low cost solution to multi-camera filming for conferences etc.
Housed in two 19" rack mount flight cases, the unit comprises a digital vision mixer with effects incorporated serving up to six HD cameras.
A scan converter is linked with a computer allowing a mix of live pictures and graphics from PowerPoint or other similar software. This unit can be dry hired from us on a day-by-day basis, allowing costs to be kept to the minimum.
Multi-Camera/Outside Broadcast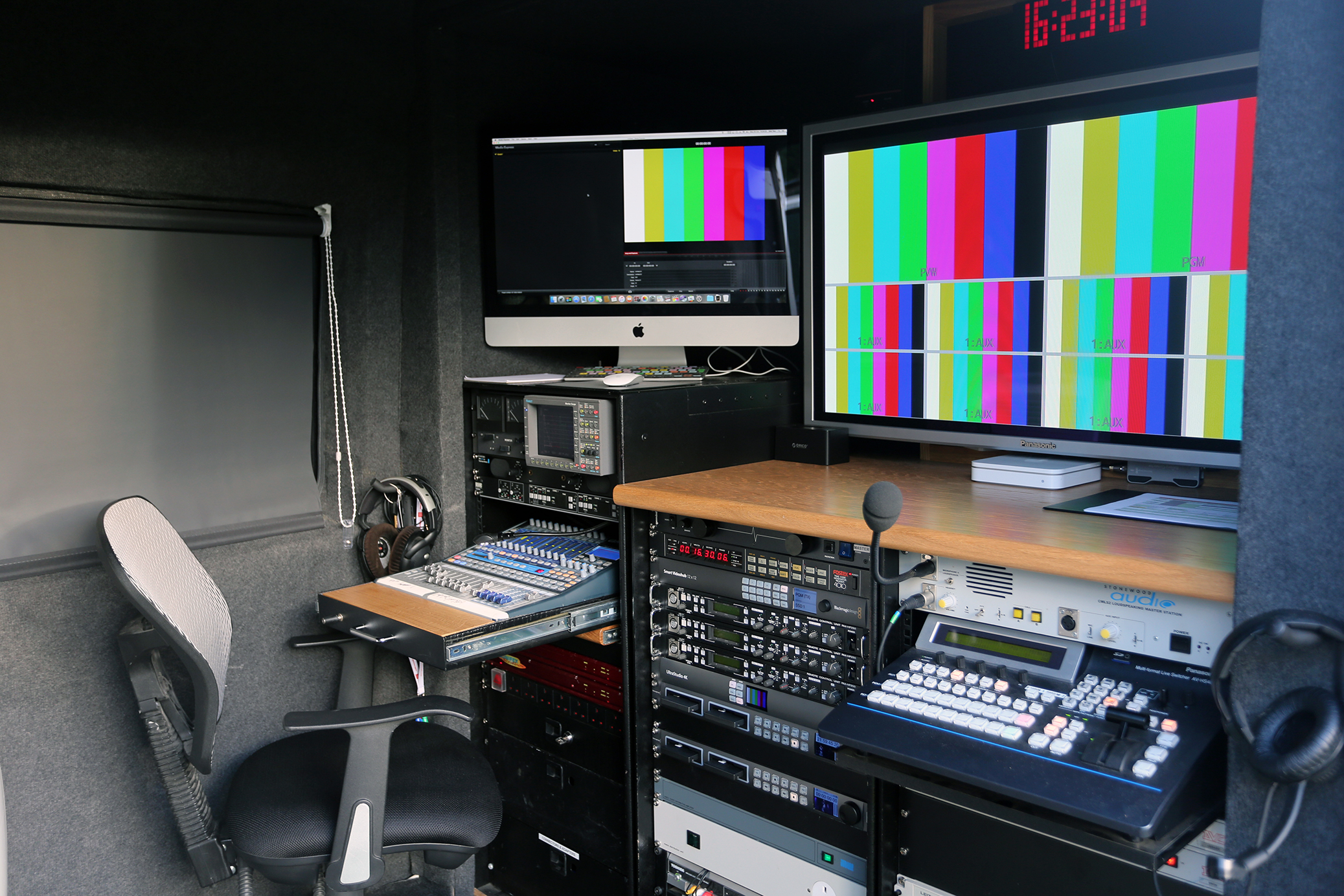 Our Outside Broadcast van is ideal for multi-camera HD shoots.
It has been used for many different types of recordings including live sport, music concerts, conferences, chat shows, corporate functions and charity events.
The OB Van is available on a daily hire basis or can be booked at attractive discounted rates for an extended period in one location. Each job varies in its style and complexity. Equipment installed in the unit also differs from job to job – once we have talked with you, we will be able to advise you how best to proceed.The unit always comes with an operator who will be responsible for the engineering within the van, leaving you, the client to concentrate on the creative side of television production. We can also supply a full location crew including vision mixer/director if required, OR you can supply your own.